New Backing Tracks Added
The following Christmas backting tracks are now available for purchase
Auld Lang Syne
God Rest Ye Merry Gentlemen
Have Yourself A Merry Little Christmas
In The Bleak Midwinter
Mary's Boy Child
Oh Holy Night
Once in Royal David's City
Silent Night
Christmas Tree
The Christmas Song
The Greatest Gift
White Christmas
My Life and Music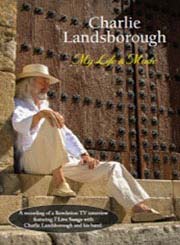 We have purchased the world copyright from Revelation TV the programme they produced with Charlie – My Life & Music. We have released this DVD under the LANA Records company (Charlie's own record label).
This features the late Doug Harris interviewing Charlie all about his life and his love for music. Charlie and his Band perform the following songs live on the programme. Further Down The Road, What Happened To Love, My Forever Friend, Medley (I Will Love You All My Life – What Colour Is The Wind), I Am Red and Shine Your Light (Stage Version).
We released it as a DVD to add to Charlie's collection, because we believe it fits in well with his Discography and would appeal to Charlie's Fans.
See the Merchandise section for more details.
Charlie Joins the British Country Music Hall of Fame!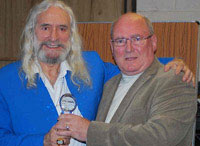 I have known Charlie from the beginning of his career and was one of the first to interview him. I had great pleasure in giving him the award on stage at Salisbury City Hall and inducting him into The British Country Music Hall Of Fame. He is alongside some of the many British Country Music greats who like Charlie have given so much talent to audiences all over the world, showing that Britain can produce top class singers, songwriters, and musicians.
Lee Williams - President of The British Country Music Awards & CMR Nashville.