Firstly, THANK YOU TO ALL FAN CLUB MEMBERS OVER THE PRECEEDING YEARS FOR ALL YOU SUPPORT TO CHARLIE AND HIS MUSIC, IT'S GREATLY APPRECIATED.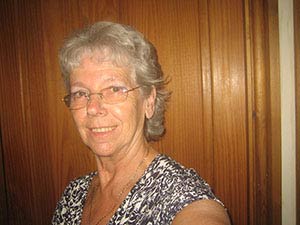 Sadly after a great deal of heart searching we have had to make the decision to try and run the fan club through a different media channel. We assure you this decision has not been taken lightly and we appreciate there will be certain fans that don't have internet facilities and we apologise to these loyal fans, but we believe the circumstances that have been presented to us over the years has left us with no alternative.
We will do everything we can to try and make sure that all Charlie's fans still get the same type of feed back from us, as we did with the fan club newsletter within the confines of the internet.
Beryl Osborne will be running Charlie's official UK Fan Club through Facebook and it will be called Charlie Landsborough Fan Club with Beryl.
For those that do have a Facebook account the address is http://facebook.com and then type in Charlie Landsborough Fan Club with Beryl and it will go straight through. For those who don't have a Facebook account, it takes hardly any time to create one!
The format, it is simply a group of people who are obviously fans/followers of Charlie and so invited to share posts, pictures and obviously chat about when they have been to see him etc., and one of the main things being Beryl will be able to keep them in the picture of what is scheduled and any questions Beryl will always try and answer (along with our help). Beryl will post daily and keep the group active. We are sure it will look after itself very quickly as people who love Charlie always seem to have something to say and before long others will be joining in!
We are sure that this we will need developing as we go along so any suggestions you have will be welcomed and considered.
Beryl will look forward to hearing from you.